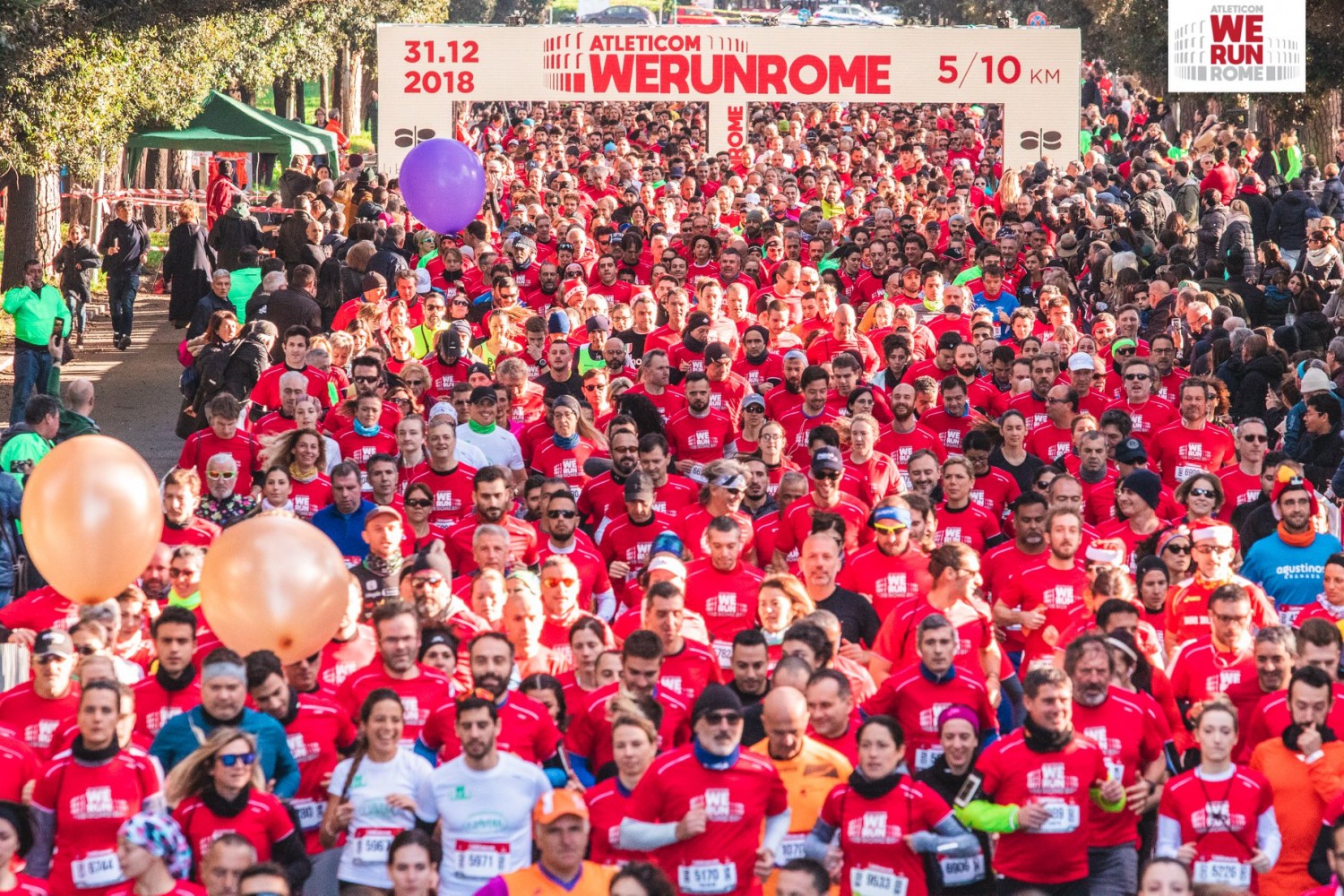 We Run Rome – 8th Edition
Great success for the 8th edition of We Run Rome, the footrace which took place in Rome last 31 December and which rang in the New Year with 10.000 participants.
Caracalla Baths, Circus Maximus, Spanish Steps, Piazza del Popolo, Colosseum, Forum are just some of the wonderful landscapes that runners experienced by participating to this amazing event, organised by Atleticom asd in partnership with Caffè Morganti.
9.300 athletes from more than 40 Nations to fully experience the beauty of the Capital of the world: Rome!