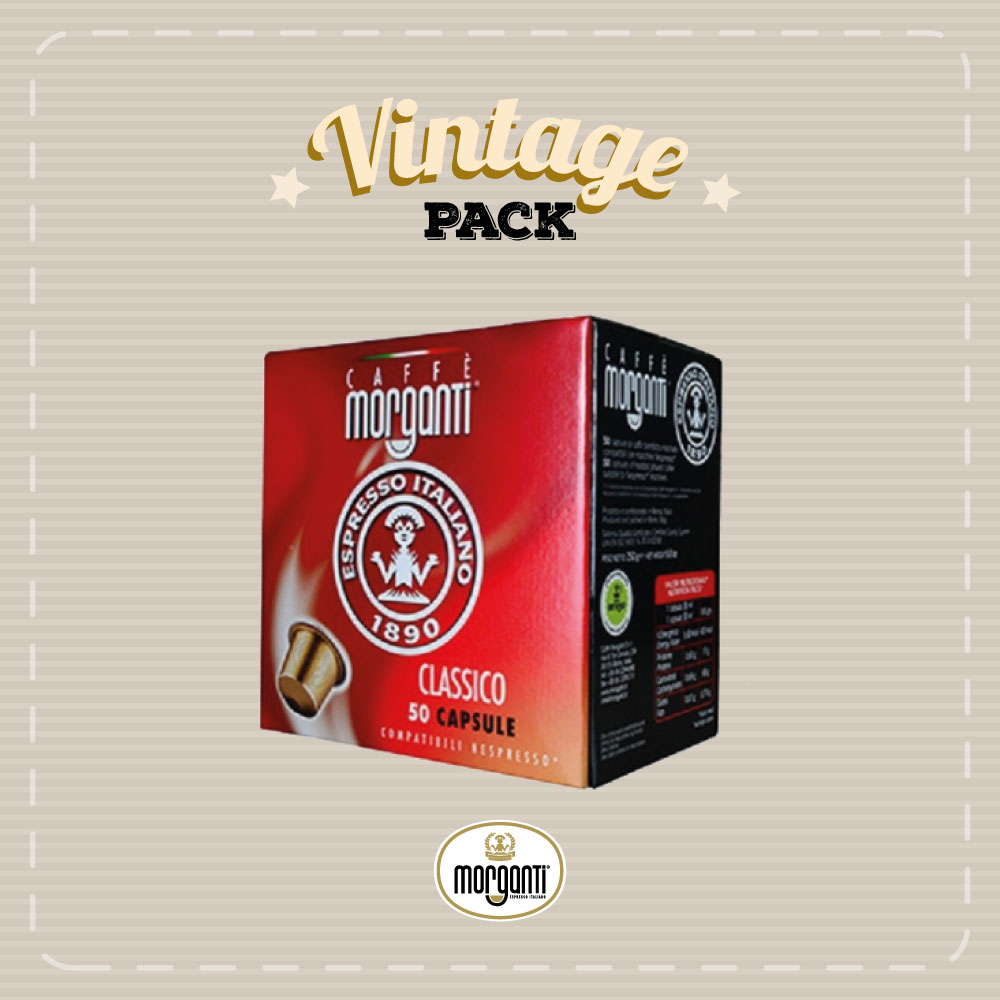 50 Classico Nespresso® compatible Capsules
The Morganti Classico blend results in a coffee with a sweet and clean flavor. A classic espresso with slight acidity but full body.
This espresso is exactly like the one of coffee shops, but perfect to enjoy at home or at the office.
* NESPRESSO is not a trademark of Caffè Morganti S.r.l.
50 capsules brickpack
17,00€